Blinds and Curtains for Schools, made to order by Schools Direct
Thank you for visiting our site. Schools Direct can help your school or college obtain the right blinds or curtains, whatever your requirement.
With many years of experience, and hundreds of satisfied customers behind us we are confident that we can provide your school with great quality blinds at a price that suits you - whatever your particular need.
Why Schools Direct?
Schools Direct only focus on the educational sector, meaning that we have a clear understanding of the challenges faced in providing blinds for schools.
We have worked for many years producing school blinds and curtains for every type of customer and every setting. Today, this is translated into excellence in meeting the specific needs of schools and colleges.
Having worked with over 600 schools and colleges we have a total insight into the needs of your premises. We are able to source the highest quality fabrics to ensure that your windows will look great while fulfilling all safety requirements, while our professional makers and fitters will give each project a finish to be proud of.
Request a Survey or Quotation
Whether you have a project in mind, or are in need of advice or inspiration, we would love to speak with you. Please contact us today and we will be pleased to help you in any way.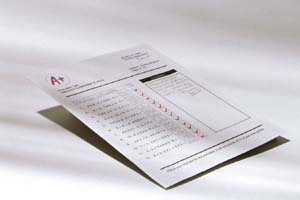 Schools Direct - at the top of the class for curtains and blinds
Specialist suppliers to schools and colleges
Huge experience gained over more than two decades
A choice of styles to suit every location
Hard-wearing and durable fabrics available in a range of colours or patterns
All safety features necessary for use within schools, including flame retardant fabrics and safe cords